インドのお祭り「Diwali」
「Diwali」
というお祭りを知っていますか?
日本ではなじみの薄いお祭りですが、インドでは祝日にあたるそうです。
私がこのお祭りのことを知ったきっかけは、インド国籍のe-Jan社員に教えてくれたからでした。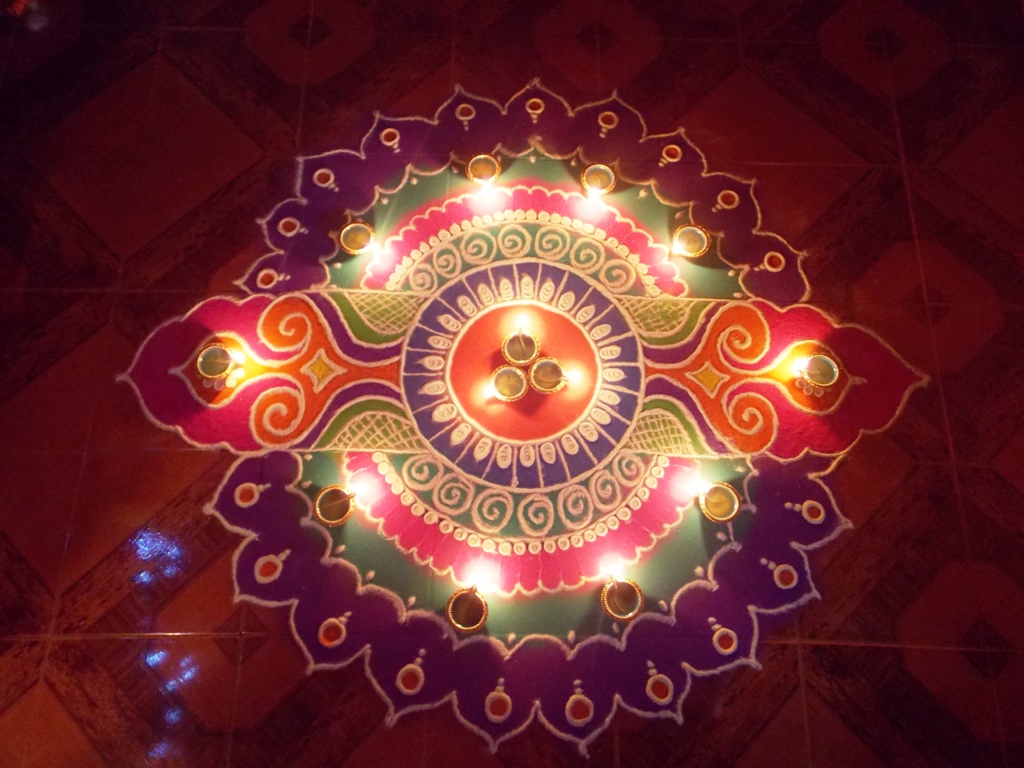 ==
インドには、地域や宗教によってさまざまな祭りがありますが、その中でも最も大きなものが「Dewali(ディーワーリー)」という「光の祭り」です。
インドの神ラームが悪魔を倒し、無事に故郷に帰還したことを祝ったことが起源だとされています。
また、この祭りはインドのビジネスの上では、一年を区切る「ビジネスの正月」にあたる日でもあります。祭りは5日間で、各日に特別な意味があり、インドの祝日にあたります。帰省する人も多く、この時期に合わせて長期休暇を設ける企業も多いです。この時期は、縁起のいい時期とされ、家を掃除し、洋服などを新調したりします。祭りの初日には新調した服を着て、明かりや花を飾ったり、お菓子を交換したりします。
ディーワーリ―の時期、インドの夜は美しい明りで包まれます。
この明かりは、どんなに暗く深い闇でもたった一つの明かりがあれば照らすことができるということの象徴です。
India celebrates many festivals throughout the year. All the festivals, irrespective of religion, are celebrated with joy and enthusiasm.
The biggest festival in India is Deepawali or Diwali (Indians call it as Diwali), "Festival of Lights". It is also a Business New Year for business persons. It is 5 days long festivals and each day holds its special meaning. Deepawali does not occurs on a fixed date. Its occasion occurs on a full moon day and depends on when another festival called "Dussehra" is celebrated.
According to Indian Mythology, King Dasaratha of Ayodhaya orderd his son Ram, along with his wife Sita and Brother Laxman, for a 14 years exile in a distant forest. During the exile, his wife Sita was abducted by a demon called Ravana, King of current known country Sri Lanka, by deception. Lord Ram travelled all the way to Sri Lanka along with his army on Monkeys and fought a battle with demon Ravana. The day he won the battle, that day is celebrated as Dussehra which symbolizes the victory of Good over Evil. After defeating, he returned to his hometown after 14 long years, Ayodhaya, where people celebrated his homecoming by lighting up mud lamps in the night. That day is celebrated as Deepawali.
In India, Deepawali occurs 15 days after Dussehra. They both falls on full moon day. The date is not concrete, and it shifts to any day in either October or November. People await eagerly for the festival. Those 5 days are declared government holidays and company even give some extra holidays so that people could go home to celebrate.
The preceding month, the whole house is cleaned, and people generally buy new clothes and items like car, property, gold etc. as for Indians, it is an auspicious time. As the day of festivals nears, people decorate their house with lights, and some sacred items like flower garlands, buy sweets and new clothes and crackers for the day. From the first day, people start to decorate their house with mud lamps, called "Diya" in India, in the night and draws "Rangoli", portrait using colored powder, on the floor in front of their houses. On the day in the evening, everybody wears new clothes and worship Goddess Laxmi (Goddess of Money) and ask for her blessing for a successful business year. Usually, it is followed by burning crackers and a delicious meal. People exchange sweets. In India, every occasion is followed by exchanging sweets. The workers are given a bonus and a box of sweet, which is handed over only by a girl child.
Deepawali is a beautiful festival, during which the while country eliminates darkness by lighting mud lamps and celebrate with a lot of joy. It symbolizes no matter how big the darkness could be, a single lamp is enough to eliminate it.
英語- A.M.(India)
日本語-S.T(Japan)
==
このようなインド文化を知ることができたのは、多国籍な社員と活発なコミュニケーションのあるe-Janだからこそですね!
ちなみに、今年のディーワーリーは11月7日からの5日間だそうです。
皆さんも明かりを灯してインドに思いをはせてみては?
Happy Diwali!
-S.I(Japan)