Orientation&Welcome Party for 'Naiteisha'
In mid-January, e-Jan held an orientation seminar as well as welcome party for our prospective employees at the company.
'Prospective employees', in Japanese, 'Naiteisha'(内定者), here means 'students that have received and accepted our job offers'.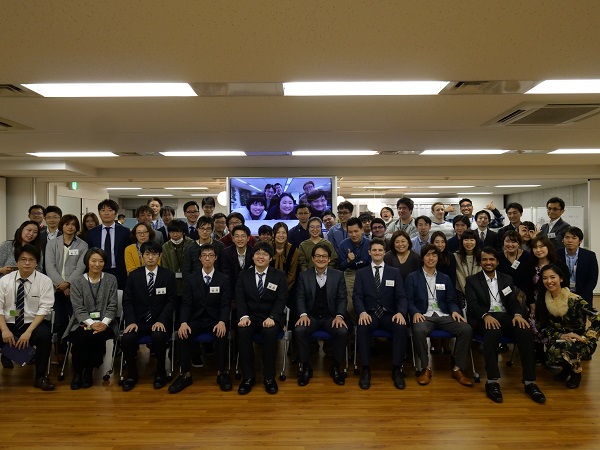 It is something quite common for Japanese firms to have such kind of seminar and party, which aims to give people who join the company in the same year to have a chance doing team build-up, meanwhile, helping young students get to know their future seniors at workplace.
However, orientation seminar here at e-Jan seems to be 'flatter', the theme is usually simply about 'working as a team, trying to get yourselves introduced and remembered within a 20-munite presentation'.
It has been the fifth orientation seminar for prospective employees that I have attended, including the one when I was a prospective employee back in 2014.
Each 'generation' has their own unique way of presenting themselves, some emphasised being 'globalising', some focused on telling 'individual habits and interests'. Whereas this time, since all prospective employees are developers, the presentation had more technical part involved, such as using QR code for audience to answer an inquiry, etc..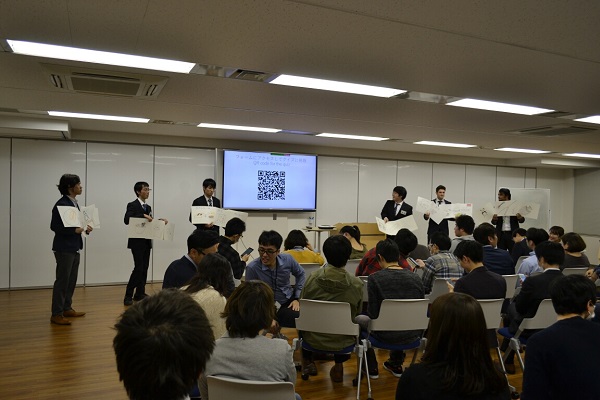 Another special effort that the presenters had paid was to well communicate with each other. It sounds easy yet not, 3 among the 7 prospective employees were non-Japanese who could not fluently speak Japanese language, while the other 4 were Japanese who did not have any experience living or studying abroad.
However, the result turned to be not chaotic but a great cooperation! Seems like they have somehow found the way of working with each other even though language barrier sometimes remains, which is something important in our 'e-Jan culture'.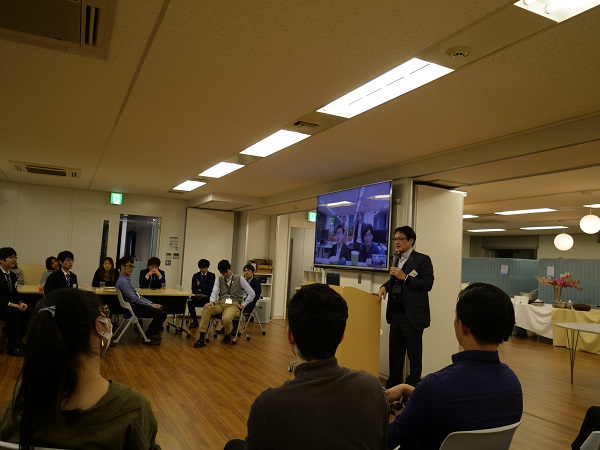 At the party, we also found a way to get our staff working in Kochi prefecture to 'join' us remotely, via facetime! For further information about our new office in Kochi, we shall have more blogs coming up to talk about it!
By Z.A.Y (Moved to Japan in 2010)