ENGLISH NIGHT OUT
Maharaja Indian Restaurant
July 12, 2019

Once again the employees of e-Jan Networks gathered for a lovely evening at Maharaja. A few times per year, the company hosts an evening where we can practice our conversational and business English skills in a social setting. This was our 2nd visit there.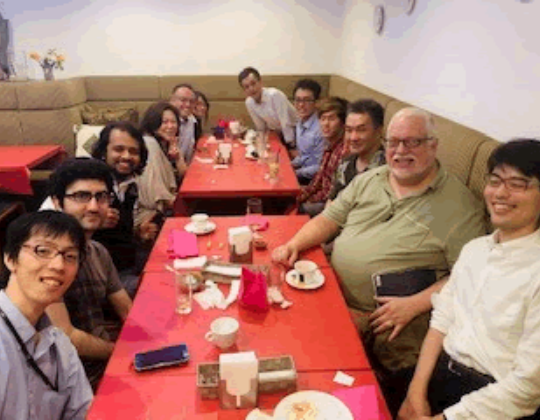 Everyone was very satisfied by the awesome dishes. Last time we were there to host our guests and colleagues from our Bangalore office. They were also impressed with the variety of the foods from different regions of India. The staff could not have been more pleasant and attentive.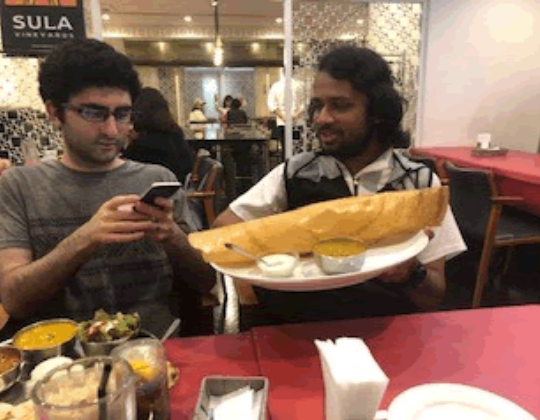 John organized the event and was the coordinator or Emcee of the evening for us all. Hiroki kept the time clock and made sure everyone was speaking for at least 1 minute. The theme of the evening was social speaking. There are many styles recognized in formal organized social speaking, but we only practiced 2 - Impromptu speaking & After Dinner Speaking.
For the Impromptu, everyone drew a paper with some simple saying like, "your favorite color" or "dogs" or "1st kiss" -- then you had to quickly start speaking for at least one minute. It was very fun, as everyone took a turn. Afterwards, everyone could rank each speech from 1-3 points, and the person with the most points won a prize. Daisuke was the winner with 29 out of 30 possible points. Congratulations! Excellent.
Then after we had finished dinner and we were having our delicious chai tea or coffee, we did the After Dinner Speaking. there were 6 topics and each large table chose the best speaker themselves. Then we narrowed it down to award the person who had made the most progress. As members attended the dinner were mostly fluent in English, we voted unanimously to award the CHALLENGER Prize to Ayumi. She really made a BIG effort to communicate and make a speech, and participate.
CONGRATULATIONS AYUMI !!!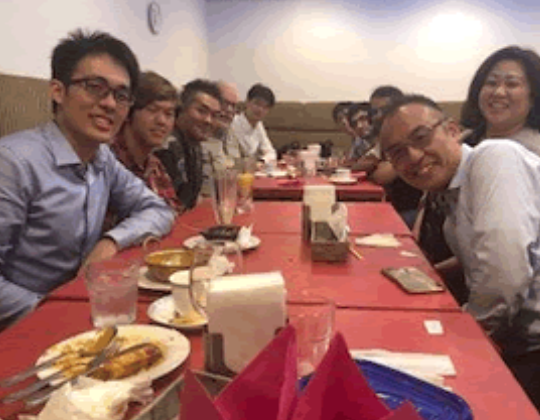 Several times the events have been held at Outback Steakhouse in Roppongi, and once we had a Game Night where we played board games and card games in the refresh room at our office. It is a generous benefit of employment, for our company to be so encouraging of the use and development of English skills.
We look forward to the next event.
By John Owens