The Monster in Hibiya Park
This category contains anecdotes of how some non-Japanese employees spend their leisure time to experience Japanese culture.
This post is a submission by a guest writer in the company, 'M'.
----
The movie that not only earned great acclaims but was also making a big box-office hit, 'Shin Godzilla' (English title: Godzilla Resurgence) is a very popular movie in Japan.
But if the monster in the movie unexpectedly appeared in the real world, what would you do? Scream? Run away? Or pray for a hero?
Actually, it was there! In an area beside Hibiya park…. Tiny, mini, and somehow a little bit cute. Unlike its horrible parent, this one is adorable.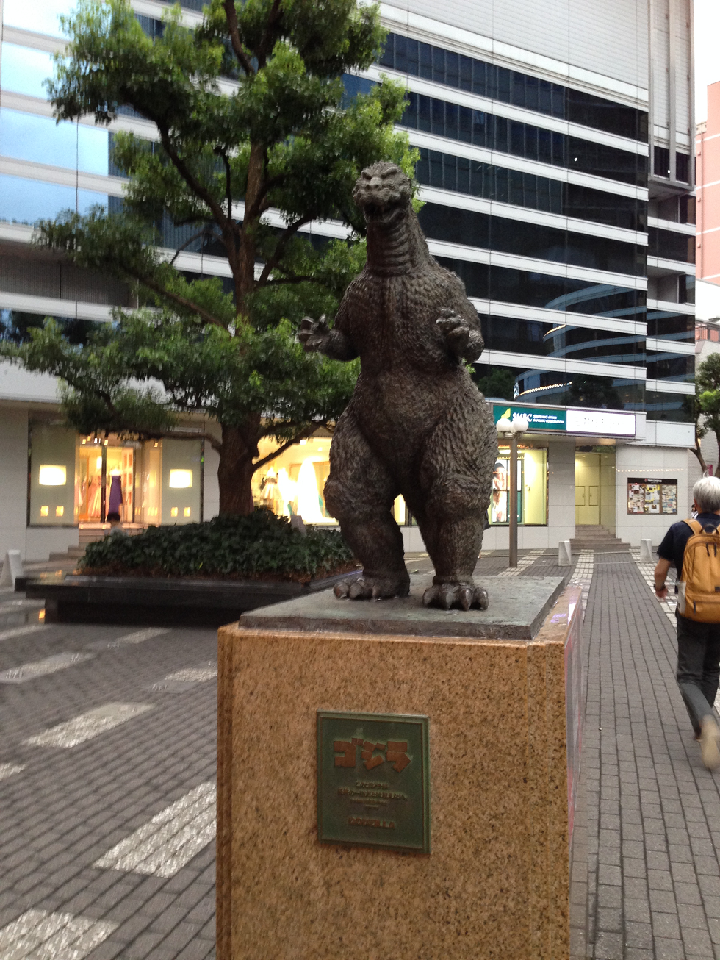 It is often that you can see some typical characters from famous movies or animation show up on the street. I was very excited to be surprised by those vivid sculptures. It sometime becomes in an event in the area. People have fun by searching for all those landmarks hiding among the nearby area. The owls in Tokyo's Ikebukuro are some of the famous ones.
Signed, M (Taiwan, moved to Japan in Fall 2016)
----
Godzilla is not only a distinct symbol of Japan's kaiju genre, but is also closely tied to Japanese history. If you pass by Hibiya Park, keep an eye out for this miniature monster!
- 'N'
*Mild edits have been made for grammar consistency.